Our

Commitment

The faculty of Windward Islands School of Evangelism is committed to training committed Christians for the highest level of service, which God enables, being concerned that students develop a commitment to and capability for serving the body of Christ for the glory of God. The WISE commitment is to aid students in sharpening their tools for a more effective ministry.
Our

Staff
Brice Wurdeman - Director/Instructor

Brice loves seeing people come to Christ and teaching people about the Lord. He loves his family and spending time with his wife and kids. You can read more about the Wurdemans on their blog. Originally from Missouri (USA), he also loves Mizzou and the St. Louis Cardinals.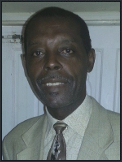 Pearson Bend - Instructor

Pearson is from Barbados where he has worked as a pastor in churches for over 20 years. He has also served in the prison ministry in Barbados for many years. Pearson graduated from Lower Caribbean Bible College in 1984 and Ozark Christian College in 1986 with his Bachelor's degree. He teaches full-time at WISE.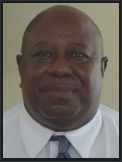 Andrew Best - Instructor

Andrew joins the WISE team part time. Due to his full time preaching and ministry duties (Enterprise Church of Christ), he teaches one/two evening classes at WISE. He grew up in Barbados and attended Ozark Christian College before coming back to preach on his home island. Br. Andrew is married with a wonderful family and loves teaching new leaders here at WISE.
John Forde - Maintenance and Upkeep

John is from St. Vincent and Barbados and has worked at WISE for 2 years. John is married and loves to serve and teach students how to build and repair things with their hands. This helps students with employment options after their attendence at WISE.
Arlington Pinder-Marshall - Instructor

Arlington is a graduate of Lower Caribbean Bible College and Ozark Christian College. He helped start and was pastor of the the Ruby Christian Church for 22 years. He also pastored Church Village Church of Christ and Oistins Church of Christ. Arlington has been married to Melanese for 22 years and has 3 beautiful children. He loves to preach, evangelize and teach people about the Lord.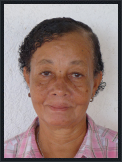 Rosita Proverbs - Kitchen Supervisor

Years of experience and training as kitchen supervisor have prepared Rosita for where she is today. This passion and gift from God was developed during her teenage years. Her focus is on hygiene and presentation of meals. Her gifts are also used to serve on the Worship and Hospitality Team at her church. Rosita is blessed with two children and two grandkids but has mothered many more. It is her pleasure to use her skills and be part of a team that will impact the kingdom of God.
Jeff Robertson - Instructor

Jeff is originally from the US. He worked with WISE during its earlier years when the school started in St. Lucia and then in St. Vincent. He has also served in Jamaica. Jeff and his wife Jane have three grown children, two daughters and a son, all born in St. Vincent. Jeff has taught at Ozark Christian College, held preaching ministries in Missouri and Oklahoma, and worked with the Consortium for Christian Online Education. He is eager to help WISE as it looks toward an exciting future in its new Barbados home.
Joe Seaton - Instructor

Joe was born and raised in Colorado, USA. He graduated from Ozark Christian College with a Bachelor's degree in Christian Ministry with an emphasis on Preaching. Joe has been involved in student ministry and camp ministry for the past several years. He loves to preach/teach, be active outside, and be with people. He feels privileged to share in the ministry at WISE with his wife, Rickie, and is excited to serve and learn.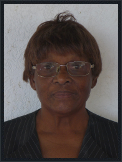 Anghalleta Thorpe-Prescod - Administrative Assistant

Sis Angh is known for her professionalism and efficiency within the office setting, including over 50 years of experience, 34 years spent in banking. She has qualifications in accounting, counselling and office procedures, from the Chamberlainwood, London, London School of Speedwriting and the University of West Indies Extra Mural. She uses her gifts and experiences to continually enhance the offices of the church and WISE.
Anne Yearwood - Administrative Assistant

Phyllis Yearwood, better known as Anne, has a passion for nurturing, encouraging and loves engaging with children and youth. She has spent over 25 years in the early childhood field including 16 years as a childcare operator. She joined the team at WISE to help nurture, encourage, and train prospective ministers and leaders to reach their full potential in Christ. Anne graduated from WISE Bible College, the University of West Indies - Open Campus (Guidance Counselling), Erdiston Teachers College (Early Childhood Education). For the future, Anne has every intention of serving faithfully wherever God directs.